Mazda Brake Service near Elizabethtown, KY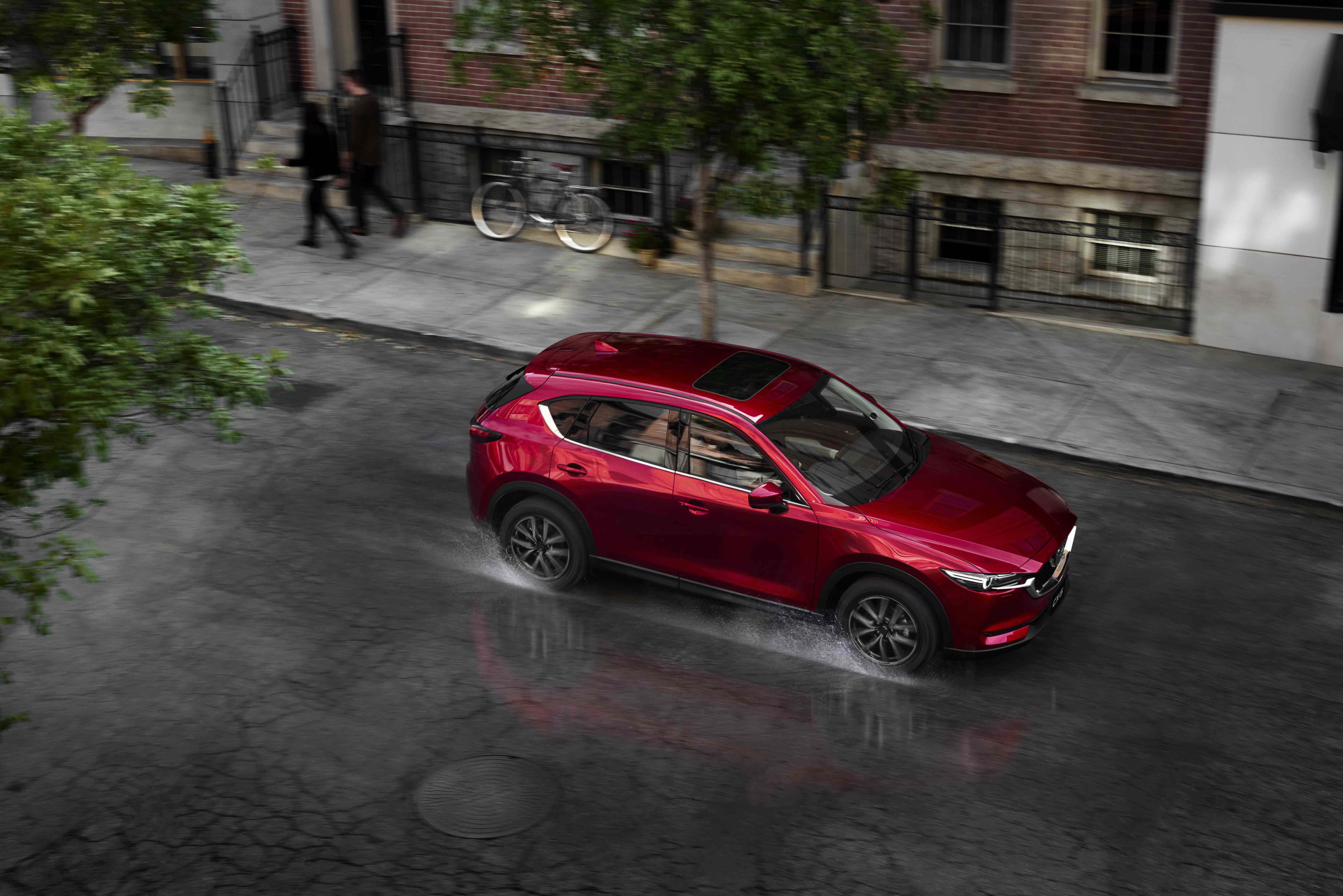 Why Schedule Mazda Brake Service at Our Dealership?
The braking system in your Mazda vehicle is arguably your number one safety feature, the system you rely on to react instantaneously to help you avoid danger. Mazda brake service at Oxmoor Mazda is a routine part of the maintenance repertoire at our Mazda service center near Elizabethtown, Kentucky. At a regular brake inspection, your Mazda mechanic will check hoses for leaks, measure brake pad thickness to assess wear, and make sure the brake fluid doesn't contain too much copper, which can compromise its effectiveness. We'll adjust and clean components, and, if necessary, flush and replace the brake fluid. For top performance and to maintain your warranty, we'll replace worn components such as brake pads and rods with genuine Mazda brake parts. Your manual will indicate a recommended interval for brake service, but come into the dealership sooner if the dash brake light is illuminated, the brake pedal feels squishy, or there's a grinding or squealing noise when you brake. We're happy to get you and your Mazda vehicle back on the road safety.
Our Elizabethtown, KY Mazda Service & Repair
Our Mazda dealership near Elizabethtown, KY, earns its stellar reputation with exceptional customer service, day in and day out. We build strong relationships that last long after the sale with top-tier automotive service to keep your Mazda or other vehicle running its best. That includes comprehensive brake service and Mazda repair by factory trained technicians who stay up-to-date on the latest diagnostic and Mazda maintenance techniques. We will never oversell a service, and offer our expertise at a very competitive price. Call to get a Mazda service estimate today!
Call now!
Service:

502-214-5360
How to Schedule Your Mazda Brake Service with Oxmoor Mazda
Look to the Mazda tire center at Oxmoor Mazda for your next set of road-ready tires. Our tire professionals can steer you toward the best tread for your driving style and vehicle. We're your resource, too, for quality car batteries, and your one-stop shop for genuine Mazda replacement parts and accessories. View our service specials for additional savings on your next wheel alignment and oil change, and schedule a Mazda service appointment near Elizabethtown, KY.